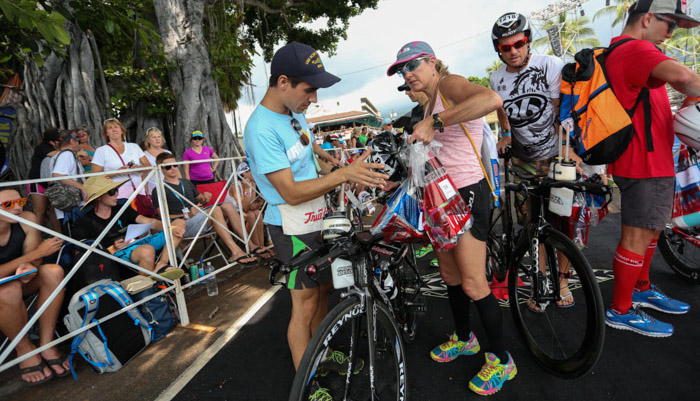 2016 Kona Bike Count Results
Each year in Kona, LAVA Magazine undertakes a study of the 2,000 or so bikes that are used by competitors in the Ironman Triathlon World Championships. As a bike fitter I love to get an understanding of the trends, to dissect the data and put my spin on it.
For those that want to read through all of the stats they can be found HERE. For my perspective, please read on…
Bikes
As per every year Cervelo topped the bike count with 577 (up from 522 in 2015), Trek came in 2nd with 261 and Specialized 3rd with 209. Absolutely no surprises here, Cervelo have 3 of the top triathlon specific frames in their range (P2/3/5) so they should score highly. Trek (Speed Concept) and Specialized (Shiv) are also in my top bikes for triathlon.
Saddles
Also no change from the top 3 last year – ISM with a whopping 734 (over 35% of the field), Fizik with 373 and Specialized with 328. My takeaway from this is that saddle choice is extremely personal. The bike that suits you may not necessarily come with the saddle that suits your butt, and saddles do have a huge impact on bike fit, so it's important (in my view) to find one that works for you and then stick with it.
Aero Bars
This year 3T replaced Profile Design at the top of the aero bar count, although the numbers were extremely close (433 vs 427). Bontrager (244) came in 3rd followed by Vision (192) and Specialized (130) rounded out the top 5. There's little doubt in my mind that the rise of 3T can be attributed to their relationship with Cervelo who use 3T bars on both the P5 and P3. What's really interesting to me is that Specialized (who had 209 bikes in the race) only had 130 sets of bars. The Shiv, whilst a great triathlon bike, is very deep in the head tube which makes getting aero quite challenging for smaller riders. There's also a fair stack on the bars so I would imagine quite a few riders changed their Specialized bars out and opted for something by 3T or Profile Design.
Overall I'm not surprised by the stats – however, what they reiterate for me is the need to get a fit before you buy a time trial bike.
I recently wrote an eBook entitled '3 Things You Must Understand Before Buying A New Bike'. It's a must read for anyone considering the purchase of a new time trial bike and can be downloaded for FREE here.
Congratulations to all those who raced Kona, pros and age groupers alike. Until next year…